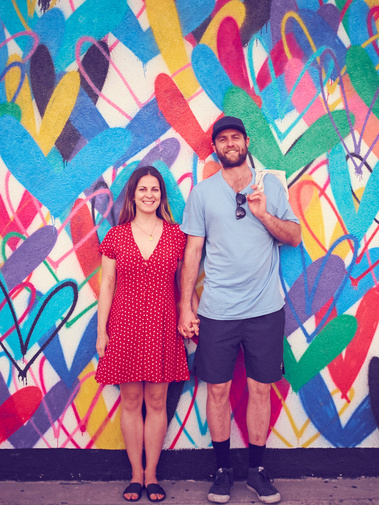 A b o u t E l l e
I was born & raised on a big sheep farm in South Australia about 1.25kms north of Adelaide, far away from the city & surf lifestyle I now lead living in Bondi Beach.
I have always been a bit of a dreamer & certainly creative minded so getting my first camera at 13yrs old just seemed right.
I studied a BA in Photography at RMIT & after graduating in '06 I moved to Sydney spending 10 years working in Fashion Photography as a Lighting & Digital Assistant to some of Australia's top Fashion Photographers. During that time I also worked on & off for Fashion & Bridal designer Collette Dinnigan as a hand sewer & beader working on many of her elaborate Wedding gowns & Couture Collections.
I have been lucky to travel around the world with my job, shooting the surf culture in Hawaii, musicians & artists in LA & nightlife in Tokyo all with a Fashion editorial, travel documentary style.
Shooting Weddings has come to me so naturally due to the way & how I shoot. With my history working on big Fashion shoots I know how to put a shoot together & merge all elements from the day into one beautiful, styled story.
My partner, Rusty (pictured left with me) & I work as a team, he is my second shooter on the day & sometimes my driver! Rusty & I met in Hawaii where I was shooting the Triple Crown of Surfing for Volcom & he was shooting Big Wave Surfing for Patagonia. He is from Sydney though, & we still joke about how we would never have met in Sydney, but we were meant to meet doing what we love on a beautiful island in the Pacific. For this reason I am a romantic Xx
Please see Elle's Fashion & Travel work here -